The Facilities
The hostel consists of seven "two bunkbed rooms", and two "four bunkbed rooms", and two luxury double rooms.
There is a guest computer in the dining room, with internet acces for 25,- dk/kr pr 30 min. And we have Wifi if you got your own computer.
There is a closet for each bed.
There is CD-player with radio and alarmclock in each room.
In the family room there is a doublebed and two bunkbeds, with the possibility for an extra bed or babybed.
The luxury room consists of a doublebed, writingtable, deskchair, armchair and TV.
There is a big shared kitchen and diningroom, where you can cook and dine.
There is a sitting room with TV and comfortable sofas for relaxation and comfort.
There is showers and toilets in the hallway, each in their own lockable room.
There is washingmachines and tumbler driers for rental.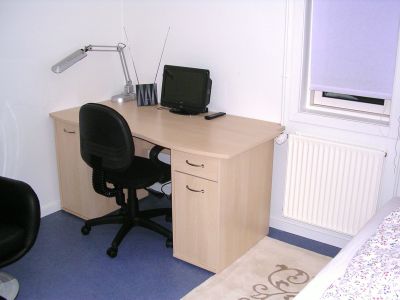 Luxury room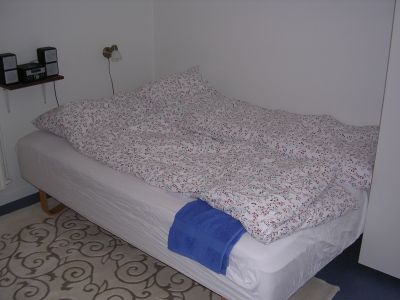 Luxuryroom
Two bunkbed room.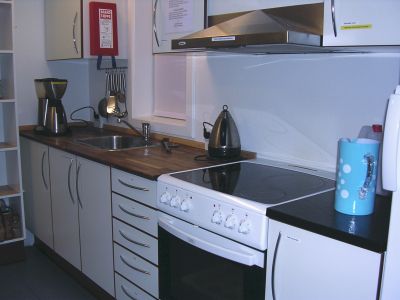 One side of the kitchen.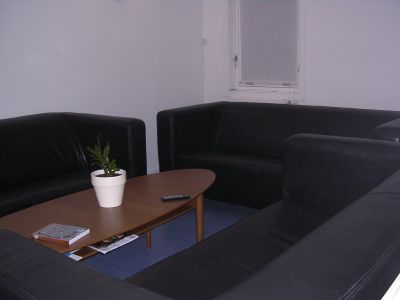 TV-room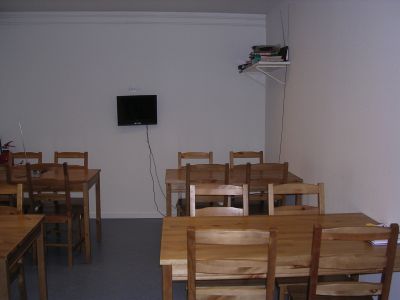 Diningroom